WELCOME TO WELSH CHAIR COVER COMPANY
We are a leading wedding and event venue dressing company that offers exclusive and stylish decor solutions.
Our team specialises in creating bespoke and personalised venue decor for your special day. We create lavish and luxurious spaces within which our customers to celebrate their special events.
Our venue decor solutions are the perfect way to add a personal touch to both intimate gatherings and larger parties and add a sprinkle of memorable magic to the proceedings. Our team of professional venue dressers and decor specialists have extensive experience in providing bespoke styling options for couples looking to add an extra touch of extravagance to their special day.
Our team understands the importance of every little detail. We ensure that every level of care and attention to detail will be applied to your event. No detail is overlooked when you choose the Welsh Chair Cover Company to decorate your event space.
Our team at Welsh Chair Cover Company offer a range of event dressing options and solutions. Please find a brief overview of our specialised services below:
We provide a range of chair coverings and drapery, including Chiavari and Cheltenham covers. In addition to our chair covers, we also supply chair sashes to add a refined finishing touch. We can provide chair sashes in over 400 different colours.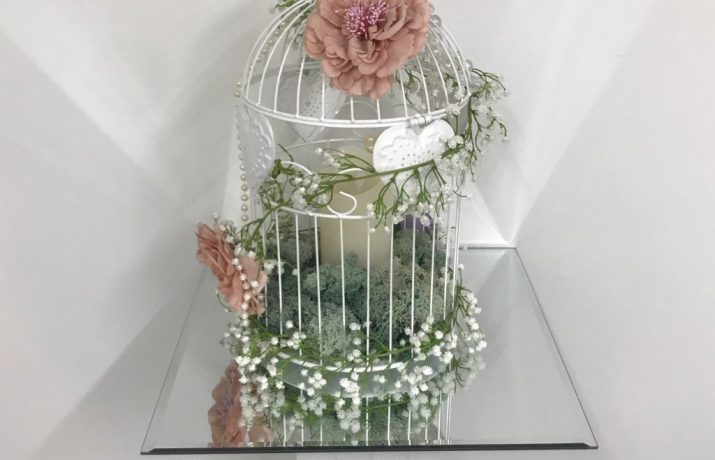 You can add a beautiful focal point to your guests and top tables with our centrepieces. They are fully customisable and easily personalised. We can offer a variety of centrepiece setups, from hurricane vases and globes to trees and candelabras.
Offering a stunning and atmospheric background to your day, our beautiful selection of backdrops can add a special touch to your event space. We can provide whimsical and elegant backdrops in a variety of styles.
High-quality linen can elevate an event and create an exquisitely elegant feeling. We supply the most beautiful linen, table runners and napkins in a multitude of colours and finishes to suit any scheme. All linen is dry cleaned and sanitised in-house after every use.
We supply a range of beautiful, ornate chair coverings to help you create bespoke decor for your special day. The Welsh Chair Cover Company collection includes a variety of colours, fabrics and finishes that can be used to create your exclusive decor.
We supply a range of beautiful chairs to help you create personalised and bespoke decor for your special day. We provide beautifully decorated seating solutions that perfectly complement weddings and other events.
A centrepiece that is both extravagant and strikingly bold, our selection of trees can add a touch of decadence to your event. Our trees give the feeling of being beneath a canopy and also create centrepieces that are dramatic and beautiful.
Candelabras & Candle holders
Classic and contemporary candelabras can create a striking and bold centrepiece. Use them alone or combine them with mirrors or floral arrangements, it is the perfect way to give your day the wow factor.
Decorative Extras
We supply a variety of added decorative extras that can provide a bespoke and a personalised feeling to your event. Easels, Cake Stands and Post Boxes help to create a romantic atmosphere for your special day.
All decorations and extras are available to view at our showroom. If you would like to visit our showroom, please contact us ahead of time to organise an appointment. We operate our showroom on an appointments only basis. If you require a late meeting, this can be arranged. Please do not hesitate to contact our team to discuss.
We are proud of our previous work and customer satisfaction rate. No matter what type of decor you are searching for, our professional and experienced team at The Welsh Chair Company can help you create your perfect event space.